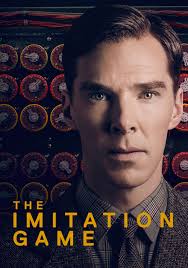 The Imitation Game – by Mercedes Lazovich, Nicolás Lazovich and Lucía Duran
In our English class we had an outstanding evening watching the very well-known film called "The Imitation Game".
It tells the story of an extraordinary man, Alan Turing, who changes the fate of the Second World War by creating a machine which could decode the enemy´s messages in order to anticipate their movements.
One of its strengths is the setting that makes you feel part of the fil,. Besides, the acting is gripping with smart dialogues and it has an interesting plot based on real facts.
The worst part of the film is when Alan is rejected for being homosexual and he suffers the critics made by others. Furthermore, the movie itself is slow and heavy making some parts a little boring.
"The Imitation Game"  will appeal to anyone interested in history specially adults or teenagers. It is definitely worth seeing!