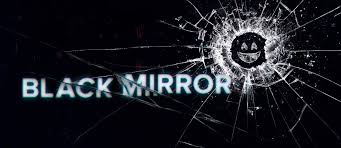 Black Mirror "Playtest" – by Verónica Mieres
If you are looking for an amazing science fiction serie you should watch Black Mirror. All the episodes tell different stories which are related with how technology would change the future in different ways. I recommend to watch "Playtest", season three, second chapter which is my favourite one.
This chapter, directed by Dan Trachtenberg and written by Charlie Brooker, shows the story of a young man called Cooper who´s travelling around the world. While he was staying in London all his money has been stolen, so he accepts a one day job which consists on testing the  new game of the SaitoGame Company. Neither Cooper nor his friend Sonja knew how crippy and dangerous this game was.
The episode features Wyatt Russell in the lead role. With this convincing acting, he looks perfect as this man who goes throw a lot of frightening and unusual situations. Hannah John-Kamen as Sonja, also plays incredibly well his short but important character. The rest of the cast do it great too.
The cinematography is fantastic with all the special effects that this chapter shows. I need to say that the soundtrack does not shine because there isn´t a lot of music played.
If you enjoy series full of science fiction, watch Black Mirror. In my opinion it is one of the most gripping series I´ve ever seen.