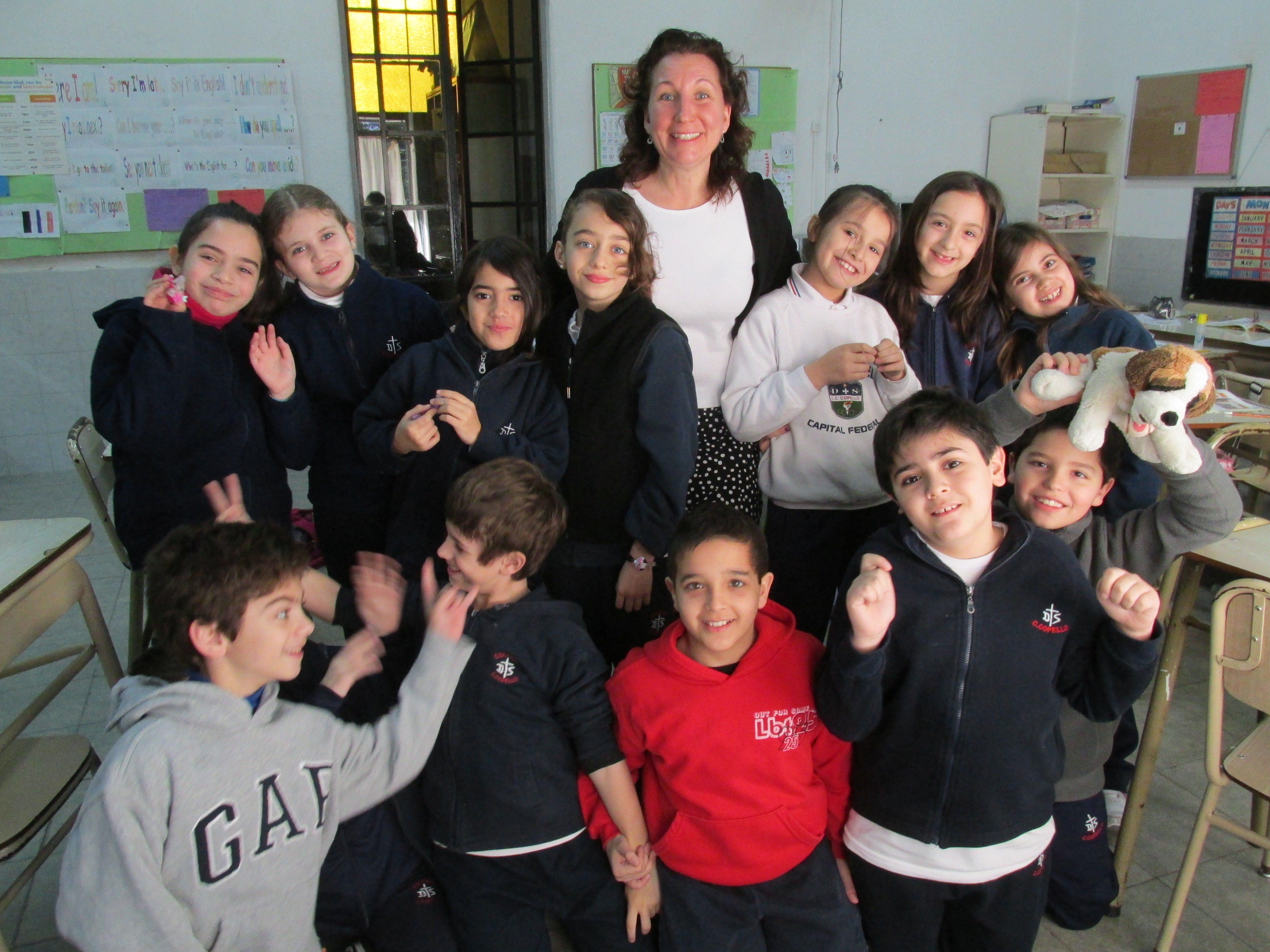 Nos visitó Anita, maestra y profesora de inglés en Boston, Estados Unidos. Después de su estadía en Devoto y participación activa en las clases, nos compartió un informe de su experiencia en el SFCollege.
I arrived in Villa Devoto on a Thursday and was ready to visit San Francisco College the very next day. I was warmly welcomed by both the teachers and the students. As Nora introduced me in each class, she was careful to point out that I only spoke English and that the students would have to speak with me in English. After a shy moment or two, students embraced me and confidently communicated with me in English.
As I visited the younger students, I was impressed with the level of expertise of each of the teachers.  They engaged the students with games, rhymes, and conversation in English and the students responded easily and enthusiastically. The classrooms felt very much like classrooms in the United States with the students and teacher speaking in English.
I moved on to the students in the upper forms and I was pleased to find the same thing. All greetings, directions, and instructions were in English. Daily writing in English was also apparent. Students had many questions and were eager to converse with me. I spent my breaks playing UNO and conversing with as many students as I could.
Helping with the preparation for the oral Trinity exams in Form 6 soon became my main focus. Although the exam is months away, I found the teachers had prepared students well. Every student presented a topic, answered questions, and received feedback. Again, I was impressed by the professionalism of the teachers and the caring rapport they had with their students.
In the upper forms and precertification levels, I focused mainly on reading comprehension. I witnessed again and again, the students conversing and writing about complex texts with difficult English vocabulary. The students were dedicated and serious about their work and the teachers challenged them well.
It is not often that a teacher is able to witness the breadth of developing English language skills. I was able to be with students learning to say the alphabet, all the way up to students reading a New York Times article about a scientific study on happiness. I am deeply appreciative that Nora and Maria Jose invited me to be with all of their students at the college. In addition to strong English speaking, reading, and writing skills, I found the San Francisco College students to be thoughtful, kind, and generous. My experience visiting with the students of San Francisco College has been fantastic!