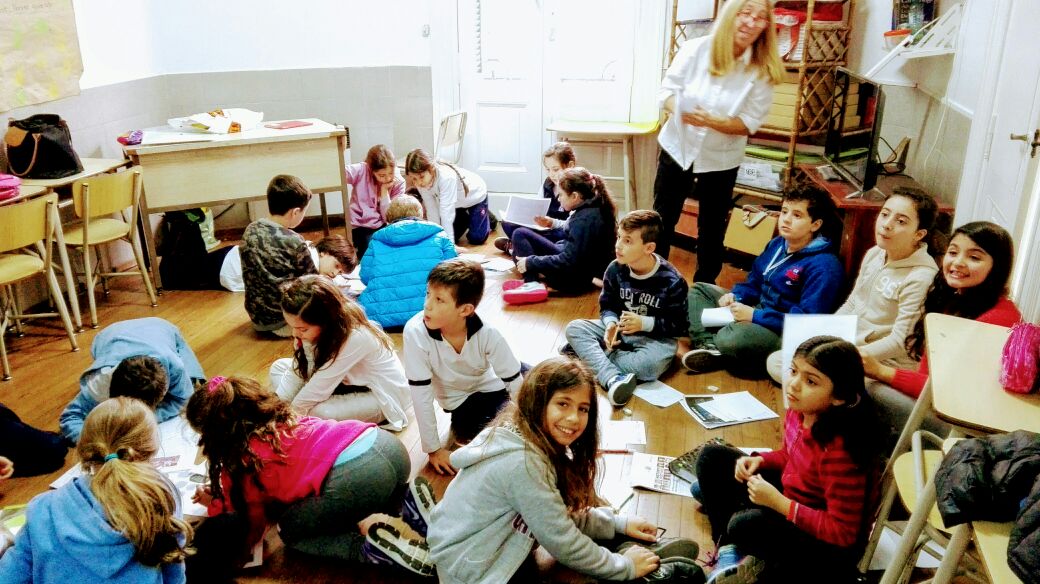 Activity with 4th form students
Last Monday they did a research on Roald Dahl´s biography as an introduction to the reading of the book «Charlie and the chocolate factory». They worked in groups answering 12 questions about his life and the books he wrote.
Afterwards they played pass the parcel game, and answered with the dates and information they had been working with.